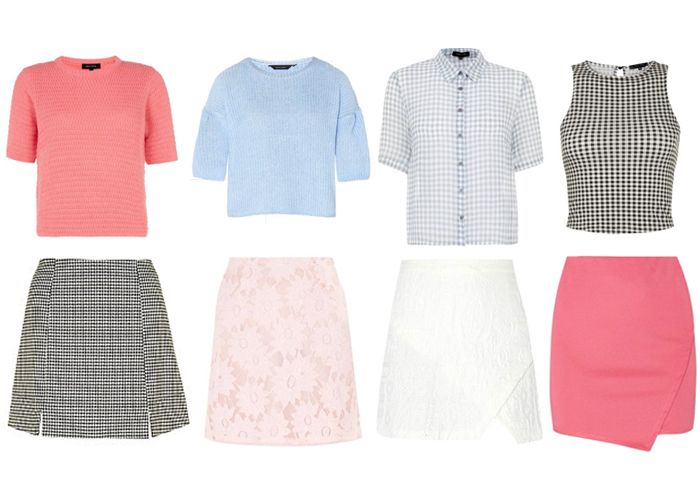 coral jumper blue jumper grey gingham shirt gingham crop top
houndstooth skirt floral lace skirt white jacquard skirt coral wrap skirt
I've bought quite a lot online recently, and now my bank account won't let me buy any more… but that doesn't stop me looking! I'm such a anti-sales gal, there's nothing I hate more than rummaging through crowded, messy rails to find NOTHING I want to buy. This is where my love for internet shopping really comes into it's own. Sales are now just as easy as regular shopping- yay!
So I was browsing through the New Look sales this morning, as you do, and to my surprise, I stumbled across all of these little gems. And all at such amazing prices! They're all perfect mix and match pieces for the summer and New Look really do have some cute bits and bobs in at the moment!
It's a shame I can't justify buying any more clothes for a while though. boo.